A3 Hobby Press GS-803
Hobby Press 3 GS-803 is the updated version based on GS-802, the structure for both machines look the same, but we add Ramspin, Ramlock system together with a slider system to GS-803, which can make it a really Hobby Plus press.
Give more ways and more options for crafter is the main reason why we developed GS-803, not just on sizes but on functions.
Officially Released into the market in May 2021.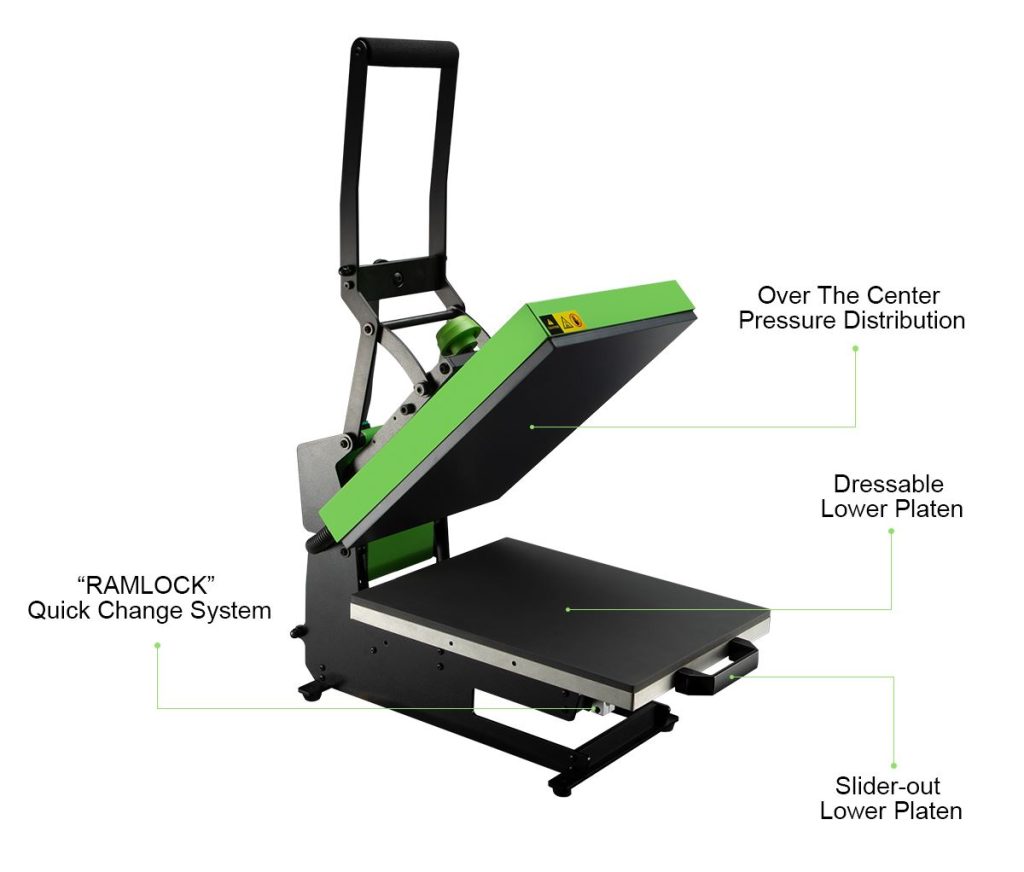 "RAMLOCK" Quick Change System
With this patent system, customers can change multiple lower platens with different sizes easily. (Patent No.:ZL 2018 2 0678795.5)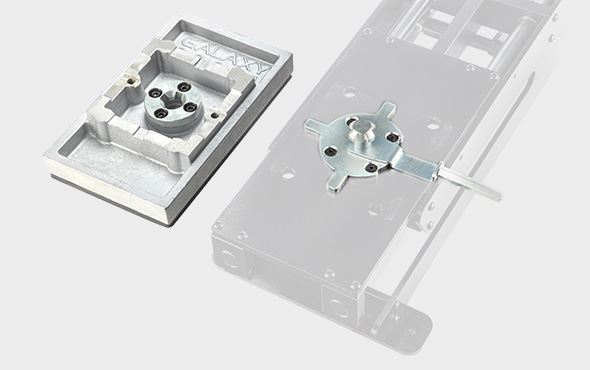 "RAMSPIN" System
With self-developed "RAMSPIN" system, customers can switch between auto-open control and manual control. (Patent No.:ZL 2020 2 0858789.5)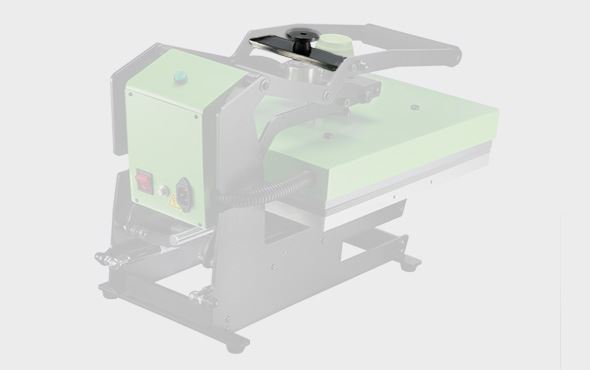 Slider-out Lower Platen
With slide-out lower platen, customers could put or dress garments freely without worrying about burning hands by upper heat platen during this process.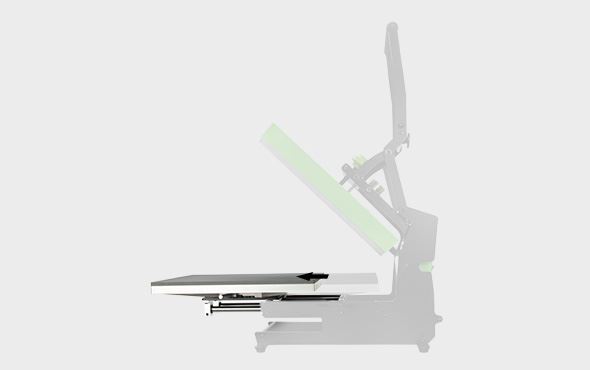 Over The Center Pressure Distribution
The pressure source is strategically placed over the center of the upper platen and uses struts to drive that pressure out to all corners. The result is an even and heavy-duty distribution of pressure performance.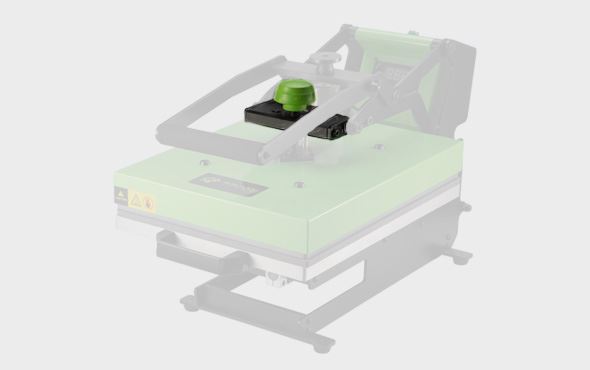 GS-803 & GS-105HS
A3 size heat platen is around 30*40cm, this size can afford almost all desktop printing users for the size required, the whole machine with packing is only 30kg.