Galaxy Air Mug Press 4 Station GS-207
Galaxy Air Mug4 GS-207 is 4 stations and with same structure as GS-206, the only difference from GS-206 is this mug press is designed for Aluminum water bottle, it can work with the most popular Aluminum water bottles because the Aluminum water bottle is so popular in the market which made us developed this mug press.  So GS-207 would be the best choice for bulk printing Aluminum water bottle decorators.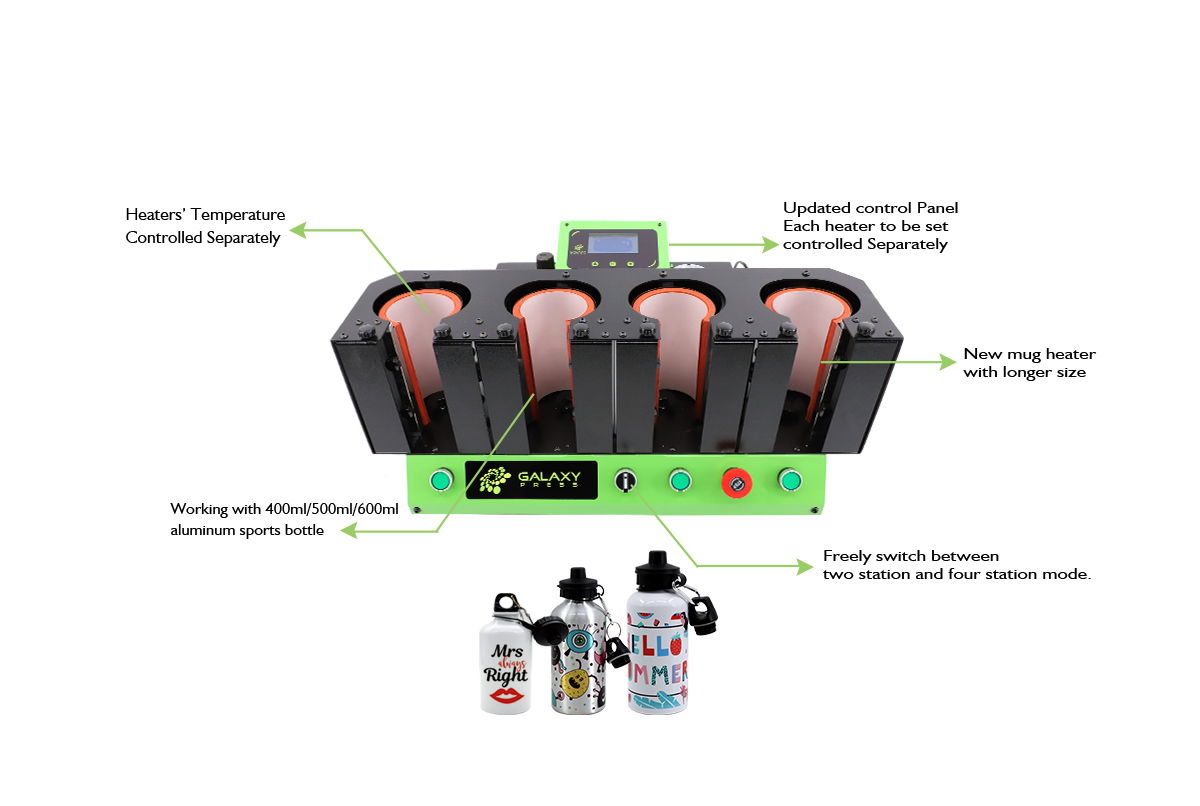 Features
1. Heaters' temperature controlled separately
The circuit board can control each heater's temperature separately, which lets all heaters heat at precise temperatures.
2. Desk-top design
The machine can be put anywhere on a normal desk, unlike industry oven which takes great space.
3. Freely switch between two stations and four station modes.
Customers can use GS-207 print 2 pieces of sports bottles or 4 pieces sports bottles as they need by toggle switch.
4. New mug heater with longer size
Lengthened heater guarantees full image color printing result for 400ml/500ml/600ml aluminum sports bottle.
5. Working with 400ml/500ml/600ml aluminum sports bottle
GS-207 is compatible with 400ml/500ml/600ml aluminum sports bottles.